Therapist | Individual Counseling and Individual Psychotherapy
Talking with a therapist can often be very helpful to people feeling sad, worried, frustrated, angry, confused, discouraged, anxious, hopeless, or just plain stressed out.
Therapist | Marriage Counseling and Couples Counseling
Seeing a therapist can often be very helpful for people experiencing difficulties in important relationships, or simply feeling that the relationship is not meeting their needs.
Therapist | Individual Coaching and Individual Counseling
Working with a therapist can often be valuable to even the most successful leaders. Even highly effective leaders make use of coaching, counseling, and therapy to help them be their best.


---
License:
Illinois License #180.006027
---
Education:
Psychology Degree: MA - Northwestern University, 2003

Business Degree: MBA - University of Chicago, 1987

Undergraduate Degree: BS - Central Michigan University, 1979
---
Professional Memberships:
​Illinois Mental Health Counselors Association

Illinois Association of Couple and Family Counselors

Illinois Counseling Association

American Mental Health Counselors Association

American Counseling Association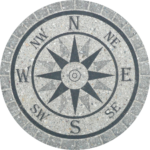 Therapist Guiding Principles
Counseling is Respectful:
C

ounseling provides an environment rich in empathy and understanding - the environment we huma

n beings need for growth and wellness.
Counseling provides a relaxed and unhurried environment, respectful of the pace at which you want to work.
Counseling is about what you​ want to accomplish, not what a counselor believes should be accomplished.
Counseling can be short-term or long-term, providing the number of sessions that you feel you need in order to accomplish what you want.
Counseling provides an opportunity to be understood and accepted for who you are, just as you are, without judgment.
Counseling is Safe:
Counseling provides a safe place to talk about confidential concerns.
You decide what issues or emotions you want to talk about.
Issues or emotions that you don't wish to talk about, or are not ready to talk about, are not discussed.
Counseling is Helpful:
​Counseling is practical.
Counseling is useful.
Counseling enables important changes.
Please feel free to call...
My phone number is 847-382-0600. (voice/text)
I'm in my office six days a week, Monday through Saturday, but please feel free to call any time. Whenever possible, I'll respond immediately. If an immediate response is not possible, I'll certainly get back to you as soon as I can.
I'll be happy to help in every way possible. In an emergency, please call 911 or visit your nearest hospital emergency room.